Sarah, Plain and Tall
Written by Patricia MacLachlan
Reviewed by D.A. (age 9)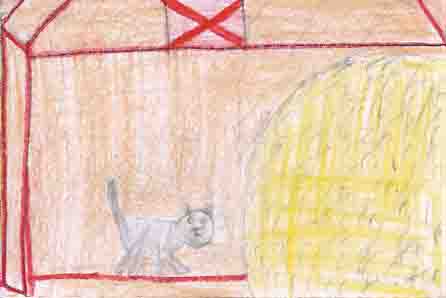 This book is about pioneer times. Jacob's wife died and he had two kids named Anna and Caleb. Jacob put an advertisement in the newspaper for a new wife and one lady answered the ad. Her name was Sarah. She wrote the family a letter. She told them she lived near the sea and her favorite colors were blue, gray, and green. She told them she wanted to move out of her brother's house. Sarah came to visit Jacob and his kids and taught them lots of cool stuff. Find out if Sarah becomes Jacob's new wife.
I would think it would be hard growing up without a mother! I am glad I have a family. I also think it would be hard growing up in pioneer times. They had no computers, TV, or games. They would also run their own farm. I don't think I want to be a pioneer because it's hard. My favorite character was Sarah. She made a dune and taught the children to swim.
I recommend this book to people that have a stepmom or dad. Also for people that like books about pioneer times. I recommend it because it has a good ending too.