Mary -Kate and Ashley- The Case of the Rock Star's Secret
Written by Melinda metz
Reviewed by C.B. (age 9)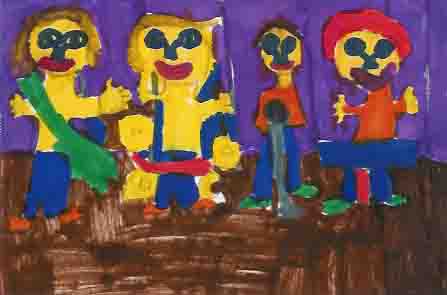 This book is about two sisters named Mary- Kate and Ashley. There was an audition and the girls tried out and got picked. One would play the keyboard and the other would play the guitar. A dead rock star, Johnny Sparkle, had a very strange will. The will said that four kids had to form a band and they had to play at his mansion on the day of his birthday. All sorts of strange things started happening like three days before the concert the singer, Andrew, washed his hair and the shampoo turned out to be black hair dye. He was supposed to have red hair for the concert. Larry, the manager, was really mad about this. Just to make it worse, the instruments disappear two days before the concert. It's a good thing Mary- Kate and Ashley are also detectives. Can the two girls find the instruments in time? Read and find out!!
I think this book is the best book ever! My favorite part is when there is a big explosion because it felt like I could almost hear the explosion. The story also reminded me of a time when my friend and I were five and we thought we could start a band. We sang and made up our own songs.
I recommend this book to all girls who like rock stars. I also recommend this book to people who love mysteries because there are two mysteries in the book. Mary-Kate and Ashley have to find out who dyed Andrew's hair and then who stole the instruments. To find out, read Mary- Kate and Ashley- The Case of the Rock Star's Secret!