Jake Drake- Bully Buster
Written by Andrew Clements
Reviewed by S.H. (age 9)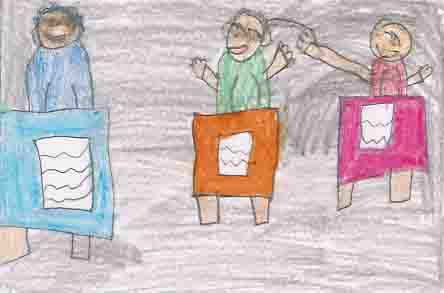 This book is about a boy named Jake Drake who is in second grade. He is in Mrs. Brattle's class. One day a new kid named Link Baxter came into Jake's class. Jake and Link sat together at the same table. Link Baxter was a bully. He bullied Jake by getting him in trouble with the teacher. He also bullied Jake by pushing him off the swings. See how Jake handles a super bully by becoming a bully buster.
I like the book, Jake Drake-Bully Buster. I like it because it's funny. My favorite part of the story is when Link Baxter walked into Mrs. Brattle's class. It is my favorite part because the way Link Baxter looked at Jake, Jake knew that Link was a bully so Jake got prepared to be bullied.
I think other people should read this book because you will learn how to be a bully buster too!!