Sideways Stories from Wayside School
Written by Louis Sachar
Illustrated by Julie Brinklo
Reviewed by T.P. (age 10)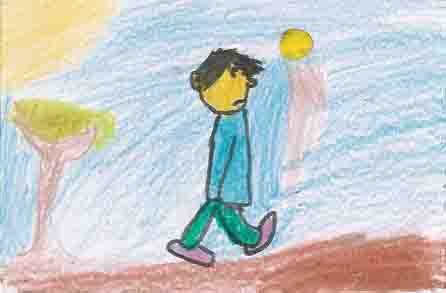 This book has a lot of different stories. There are thirty stories because the workers accidentally built thirty classrooms stacked on top of each other. Each chapter is a person's name. One story is about Bebe who is the fastest drawer. She drew 50 cats, 100 flowers, 20 dogs, and several eggs in an hour. Another story is about Jenny. Jenny came to school and she saw that no one was there. She came to school on Saturday.
My favorite part of the book is when John who is the smartest kid in the class can only read words written upside down. Another interesting part is about Jason. Jason saw Joy chewing gum so he told Mrs. Jewls. Joy spit her gum on Jason's chair. He was stuck to the chair so Joy asked if she helps him get off the chair can she get her name erased off the board. Mrs. Jewls said yes, so Joy kissed Jason on the nose and he fell right off his chair. I would like to go to Wayside School because there is a big playground there and lots of funny kids to be friends with.
I recommend this book to my friends and people who like comedy. I also recommend this book because it is very, very funny.