Oliver Twist
Written by Charles Dickens
Reviewed by R.SC. (age 10)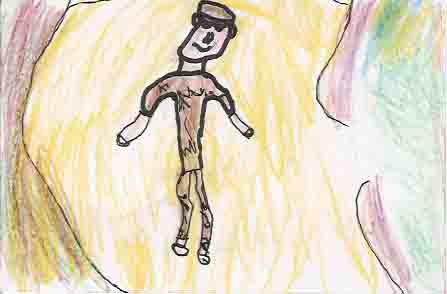 Oliver is a poor orphan who's the main character of this book. He lives in the workhouse where he is treated very badly. He runs away and goes to London where he meets a man named Fagin. Fagin leads a gang of thieves and criminals. Oliver's half-brother, Monk, is one of them. They want Oliver to be a thief just like them. Oliver joins the group and they do many crimes. He gets arrested for stealing a handkerchief from a man named Mr. Brownlow, but he really didn't steal the handkerchief. The best pickpocket, the Artful Dodger, did it. At the end Oliver finds a new home and family.
This book is sad and interesting. Oliver tries to find his true identity and comes across many dangers. He has a lot of adventures but his life is very hard. I thought the book was interesting because of how the story followed through and how barely anyone knew about Oliver's story at the beginning of the book.
I'd recommend this book to adopted kids so they would feel better and feel lucky to be adopted and have a home full of love. I'd also recommend it to everyone because it has a lot of adventure in it and a happy ending.