The Royal Diaries, Cleopatra VII, Daughter of the Nile
Written by Kristiana Gregory
Reviewed by Abigail P. (age 10)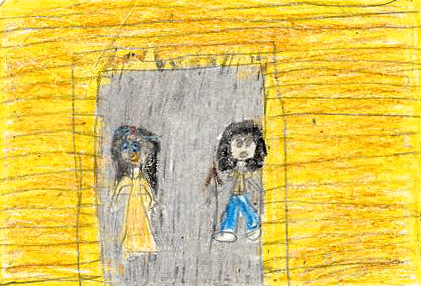 Cleopatra is the daughter of a pharaoh of Egypt. Two of her sisters, Tryphaena and Bernice, are main characters. Cleopatra also has a maid, Neva, and a guard Puzo. Someone in the kingdom is trying to kill Cleopatra and her father. It will be done with poison in their drinks or crocodiles in their beds. Cleopatra and her father go to Rome to get help. While they are gone, Tryphaena, Cleopatra's sister tries to take over Egypt. The rest of the book tells about the exciting events in Egypt. Cleopatra's family changes throughout the book.
My favorite part was when Cleopatra was hiding from her sister, Tryphanea. Another part I really liked was when Cleopatra found her pet leopard. Cleopatra was interesting because she is brave, but scared in some parts of the story. The author describes the characters' feelings really well and wrote it as a journal of thoughts.
This book would be good for ages 8 and up. If you like true stories, this is the book for you. Find out if Cleopatra can save Egypt, her father, and herself !