Mary-Anne + 2 Many Babies
Written by Ann M. Martin
Reviewed by Brittany S. (age 11)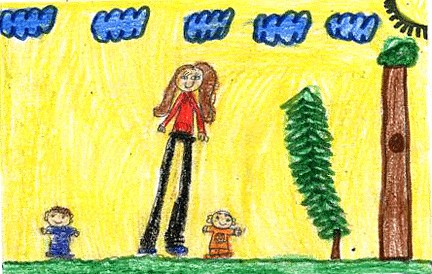 Mary-Anne + 2 Many Babies is about one of the girls in the Baby-Sitters-Club. First, she gets a job to baby-sit twins, Rose and Ricky. Then she takes a modern-living class. Her partner in the class is her cute, funny, and steady boyfriend Logan. While they were doing a project for the modern living class, Mary Ann and Logan have to take care of an egg as if it were a newborn. After that, Mary-Ann and Dawn, her stepsister, think about what it would be like if they had a brother or sister. Pretty soon, Mary-Ann realizes having a baby wasn't as easy as it looked. She changed her mind about babies and says she wait.
It's a great story! The reason I like it, is because I love babies. It had interesting parts like the modern-living class and when the main character was babysitting the twins. I also like this story because it's talking about how life might really turn out. I've done some babysitting and it's not easy. I learned that by watching over my younger cousins and sister, so I know how Mary-Anne feels. In fact, #52 is my most favorite of all the Baby-Sitters Club books.
This book would be best suited to pre-teen and teenage girls. I think you'll like it once you read it, and maybe you might learn to love it.