Arthur's Pet Business
Written by Marc Brown
Illustrated by Marc Brown
Reviewed by Tanin Z. (age 7), Nicholas L. (age 7)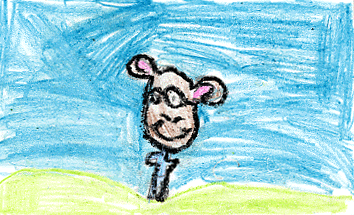 Arthur's job is to take care of a lot of pets. He likes all of them except for a dog named Perky. She is mean and grouchy because she is going to have puppies soon. Arthur gets tired of taking care of her. After Perky has her puppie she becomes nice again. Arthur realizes that she's not so bad after all.
Our favorite part of the story is when Arthur chooses one of the puppies to take home. We like this part because the puppies are cute. This story reminds us of our own dogs when they were just babies. We love this story because it makes us feel happy inside because it has a good ending.
We think you should read this story because it will make you feel good.