Superfudge
Written by Judy Blume
Reviewed by Austin H (age 9)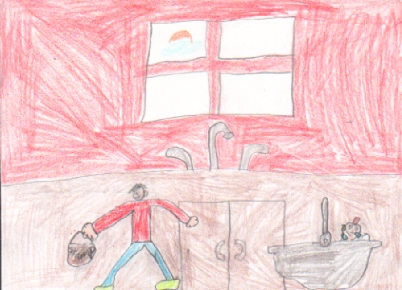 Peter Hatcher has a little brother named Fudge. Fudge always gets in trouble. Peter and his family are moving to New Jersey for a year! And his mother is going to have a baby! Peter worries that it will be much like Fudge. When Peter goes to his new school, Fudge has to go with him. When the baby learns its first word can you find out what it is. And Fudge runs away. Will they ever find him? And does a lady eat worm cookies? Read Super Fudge and find out!
My opinion for this book is that it is funny and silly. Fudge runs away to be with Peter at a picnic. I don't have any brothers or sisters. I like reading about Peter and Fudge and the trouble they get into. I do have lots of animals at home. So I especially liked the part about the myna bird and how they taught it to talk. I like to read about Fudge but when I go home I'm glad that I don't have to put up with the silly things that Fudge does in this book.
I recommend this book for kids eight and up. When you read this book, you will want to read it over and over again. Anyone who likes little kids and the trouble they get into will like this book. Littler kids might not understand the words. Let a parent or big brother or sister help you read the book.