Treasure Planet
Written by Dan Cooper
Illustrated by Judie Clarke
Reviewed by Jaron K. (age 10)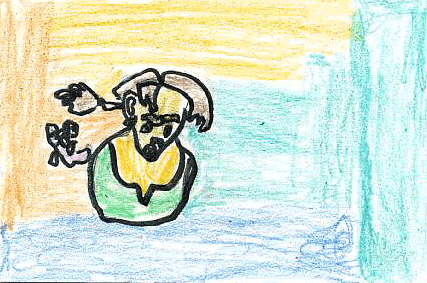 This book is about a young boy named Jim. He was riding a flying board when an alien ship fell in to the surface of his planet. The alien was going to die, but before he did, he gave Jim a map to find a planet called Treasure Planet. Jim would have to locate Treasure Planet before a pirate named John Silver found it. If you want to find out more, you will have to read the book.
There is one character that I really liked, and his name is Jim. He reminds me of another character named Jean from X-Men. Both characters are brave and go flying in boats and skateboards. The illustrations were colorful and interesting. The book is suspenseful because you don't know what is going to happen next.
I would recommend this book to people of any age because it is a great thriller. There are parts where you almost jump out of you seats. It's an awesome book and if you like action books, you will like this one.