Left Behind #1 The Vanishings The Kids
Written by Jerry Jenkins
Reviewed by Aaron H. (age 11)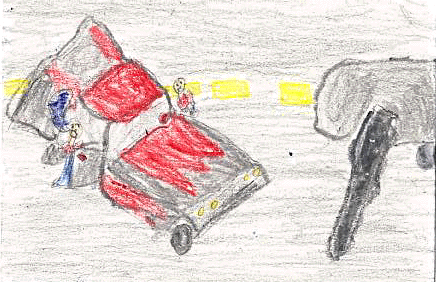 Left Behind >The Kids< is about four kids Judd, Vicki, Lionel, and Ryan, facing their last days together. The kids don't realize that in just a few days, some of them will be disappearing along with a lot of other people in the the community.. As the book begins, none of children believes in God. Some of them went to church with their parents, but they all did bad things. Vicki takes drugs and runs away with her friends. Lionel lies to his mom. Ryan allows friends in his house when no adults are around and Judd runs away from home.
Left Behind>The Kids< is a wonderful book. I like this book because it is an "on the edge of your seat" book. The characters I like are Lionel and Judd because I would do the same things they do. Lionel especially reminds me of myself because I lie sometimes too. However, Lionel and I both learn from our mistakes. This is the first book in a series and has a lesson to be learned. That lesson is the need to believe in God.
I would recommend this book to a Christian, or anyone who wants to learn about God.