Otherwise Known As Sheila The Great
Written by Judy Blume
Illustrated by none
Reviewed by McKenzie Ll. (age 7)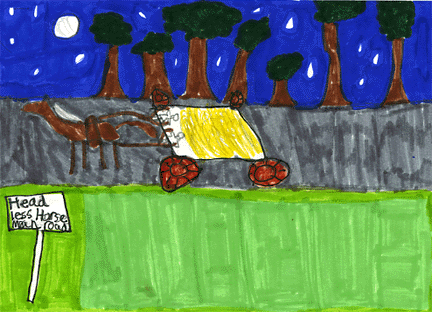 This story is about a girl named Sheila and her friend Mouse. Sheila moved to Tarrytown for one summer. Next summer they will go to Disneyland. Sheila was very scared about everything. She was scared of dogs. She was scared of the Headless Horseman. Sheila was even scared of dunking her head in the water. To get over her fears, she got used to doing things.
I liked the story because it was funny. I laughed when Sheila acted scared all the time. My favorite part was when they were on the Headless Horseman road. That was a scary part. I was afraid of a lot of things when I was little. I was afraid of horses and afraid of spiders and of the dark. I was afraid like Sheila.
I recommend that everybody should read this book because it's a good book. Third graders and older could read this without help.