The Witches
Written by Roald Dahl
Illustrated by Quentin Blake
Reviewed by Shariah D. (age 8)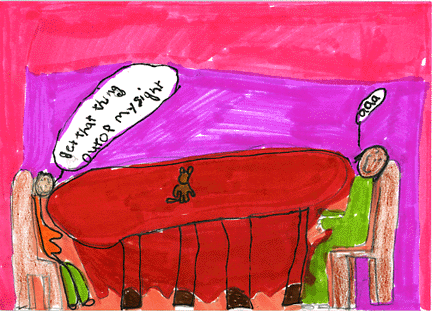 Did you ever wonder about witches? Well I have read a book about witches. It's about a boy and his grandmamma. They stay in a hotel with witches. One day, he saw the witches. They have no toes and no fingers. They have claws instead, and bald heads. Their spit is blue.They use their spit for ink. The witches turned the boy into a mouse. He got even with them, though.
I thought the book was awesome! I liked it because it was amazing when Bruno eats too much. My favorite part is when Bruno's mother saw him as a mouse because she was screaming her head off. My favorite character is the boy because he was brave when he faced all those witches.
I recommend that you read "The Witches" because it is amazing and hilarious. I think third grade and higher grades can read this book.