The Witches
Written by Roald Dahl
Illustrated by Quentin Blake
Reviewed by Randall M. (age 8)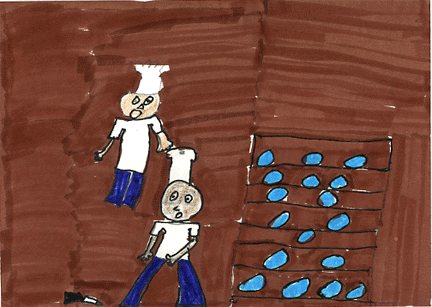 Have you ever seen a "witch"? Well in this story there is a boy who sees many of them. At the meeting, the Grand High Witch says she will give the witches money to get candy shops. The next few days, they were getting Formula 86 Delayed Action Mouse Maker to put into sweets. When the kids of England eat them, they would turn into mice. The boy got that formula at the meeting and got turned into a mouse.
My favorite part is when the boy as a mouse went up the cook's trousers. That was so hilarous, I laughed a lot! After we read a few chapters, I got a bit afraid. It made me wonder if witches were real. I liked the character Bruno best because he was so fat and when he got turned into a mouse, he ate two whole bananas.
I recommend this book because it is so hilarious you will laugh your heads off! I think kids aged eight to twelve could read this by themselves.