Biscuit
Written by Alyssa Satin Capucilli
Illustrated by Pat Schories
Reviewed by Shawn R. (age 0)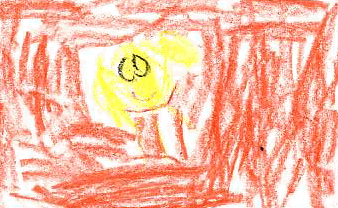 Biscuit is about a dog who likes to play and he likes to drink water. Biscuit also likes to hear stories. Biscuit lives in a house with a family.
My favorite part is when biscuit plays with the bathrobe. He keeps pulling at the girls bathrobe and she needs to go to bed. I liked this part because it was funny. It made me laugh. It reminds me of my puppy when it would like to play with my clothes and eat them.
I would tell other kids to read this book because there's a dog in the story and the dog is a puppy. The puppy does funny things in the story. This book reminds me of when I got my puppy. It was so cute.
(Review dictated to Mrs. Downey)