Bears on Wheels
Written by Stan & Jan Berenstain
Illustrated by Stan and Jan Berenstain
Reviewed by Danielle A. (age 5)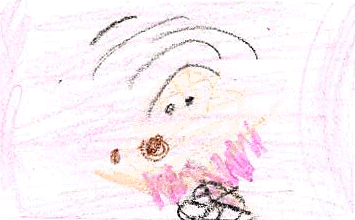 The book was about Bears on Wheels and how many wheels were on the bikes. I really liked the story because I could read it. The bears were on wheels and some pages had four bears on a one wheel bike.
The book was really cool. I really liked the part when it says this, "Twenty-one or none." I liked it because every bear was off of their bikes and had very funny faces. Their faces looked like they were saying, "Aaaahhhhh!"
I want all the kids to read Bears on Wheels because the bears ride on wheels and they ride on each others shoulders. It was very cute and funny! Whenever I read this book I laugh!
(Review dictated to Mrs. Downey)