Possum Magic
Written by Mem Fox
Illustrated by Julie Vivas
Reviewed by Zac M. (age 6)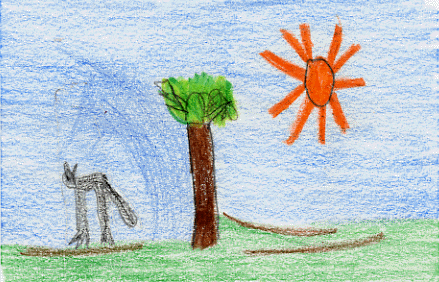 Hush is a possum who turns invisible. Later, she wants to be visible again. Grandma Poss takes Hush around Australia to find food to make Hush visible again.
I like the things Hush can do when she is invisible. She slides down a kangaroo. I like the illustrations and the way the illustrator draws Hush invisible, but we can kind of see her. I like the map at the end because we can see how big Australia is.
First graders will like this book because it is a good story.
This review as dictated to an adult.