Horses, Horses, Horses
Written by Allan Fowler
Reviewed by Olivia L. (age 6)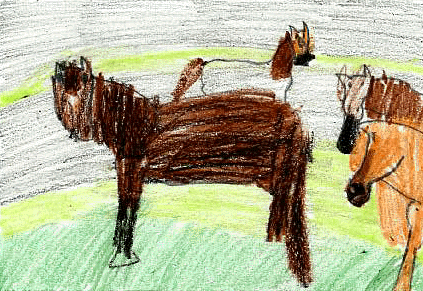 This book is about the things that horses do. Horses are for riding and for having fun. Long ago people used horses for getting around places. You can see horses on farms, in the wild, in a circus, or in a horse show.
I like this book because I love horses. They are good animals that you can do a lot of things with. The illustrations are photographs that are real and interesting. This is a great book because it is about horses.
People who have farms or love horses would love this book.