The River, A First Discovery Book
Written by Gallimard Jeunesse
Illustrated by Laura Bour
Reviewed by Andrew C. (age 7)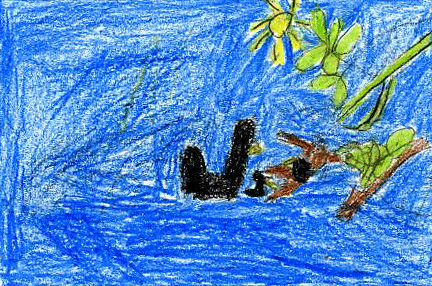 The book tells about animals that live in a river. It tells what animals do in the river. Some animals eat fish. Some animals, like dragonflies, shed their skin when they get older.
This is a good book because it has clear pages that cover the regular pages and make them kind of different. It reminds me of when I went to a river and saw interesting things. I liked learning about the duck and flipping over the clear page to learn about its eggs, nest and babies.
If you want to learn about rivers, then you should get The River.