We Are Best Friends
Written by Aliki
Reviewed by Carly K. (age 6)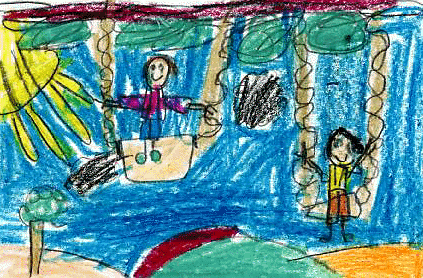 The characters are Peter and Robert and later Will. Robert is sad because his best friend Peter moves away. Robert doesn't know what to do without his best friend. They write letters to each other. Robert and Peter meet new friends.
This book reminds me of when I was in preschool because my best friend moved away. I like the part in the book when Robert tells Will about how Peter called the frogs inkywiggles. That was funny. It made me laugh because it's a funny name for a frog. My favorite character is Peter because he moved away but he still met a friend.
Friends who have moved away from a friend would like this book.