Deltora Quest: The City of the Rats
Written by Emily Rodda
Illustrated by Marc McBride
Reviewed by Joseph C. (age 6)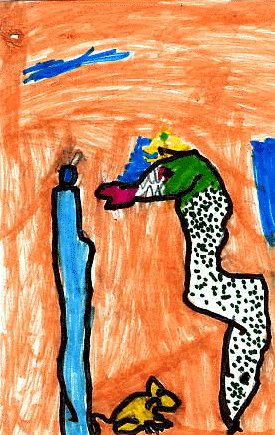 This book is about Lief, Barda and Jasmine. They are trying to find all of the gems to the belt of Deltora because the Shadow Lord took over the castle. This one is about a snake eating rats. Lief, Barda and Jasmine have to get to the City of Rats to get one of the gems.
I like this book because Jasmine is really smart. She senses a lot of stuff. I like it because Barda is a guard from Del. Thaegan is a sorceress who has a lot of children. The rats are giant and exciting!
I really like this book. I think other kids should read it.