Deltora Quest: The Forests of Silence
Written by Emily Rodda
Illustrated by Marc McBride
Reviewed by Sam V. (age 9)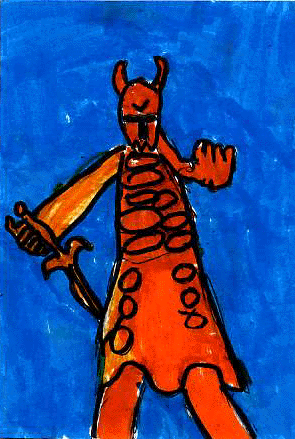 This book is about a castle and a king. The evil Shadow Lord has taken over the castle of Deltora. Lief, Barda, and Jasmine have to go fight monsterst to get the gems for the belt of Deltora.
I like this book because there is action, fighting, and they get tricked a couple of times. I also like this book because there are made up creatures. There are also disgusting parts in it.
I recommend this book because people who like fighting and kings and castles will probably like this book. There are eight Deltora Quest books and three Deltora Shadowlands books.