Will I Have a Friend?
Written by Mirriam Cohen
Illustrated by Lillian Hoban
Reviewed by Jacob B. (age 5)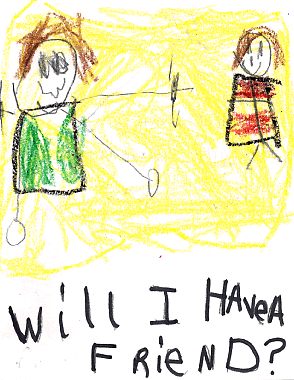 Will I Have a Friend? is about playing and learning at school. The boy was worried about going to school and having a friend.
This book made me happy because it had a happy ending. My favorite part of the story was when he went to school on the first day. My favorite character was Paul because he shared his toy with Jim.
This story reminds me of preschool because it is aobut these preschoolers that share. I had to share with my friend Ryan and other kids in my class.
I think I would recommend this book to parents and other kids.