Young Martin Luther King, Jr., "I Have a Dream"
Written by Joanne Mattern
Illustrated by Allan Eitzen
Reviewed by Peri F. (age 6)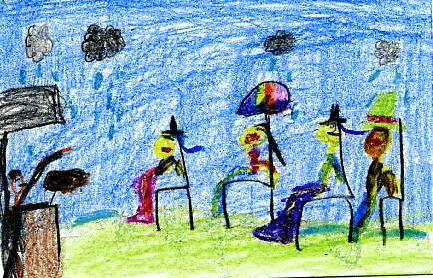 The main character in the story is Martin Luther King, Jr. The setting is Atlanta, Georgia. The big idea of the book is that bad laws would not let black people have equal life.
I felt sad because of the bad laws that were unfair. It reminds me about the Israeli army because they get in big fights for what they believe in. My favorite character is Martin Luther King, Jr. because he was helping to change the bad laws.
I recommend that people who like to read books that are true would like this book.