Night Noises
Written by Mem Fox
Illustrated by Terry Denton
Reviewed by John M. (age 6)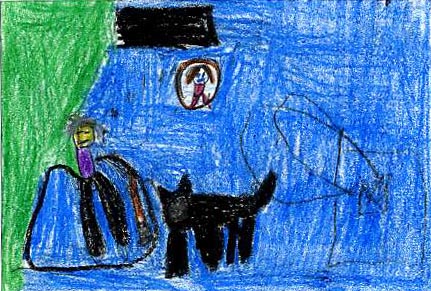 Lily Laceby falls asleep and she dreams. She keeps on dreaming. Her dog is growling because he hears the night noises. The book takes place in Lily's house. The noises are something special for Lily.
I think the book is scary because there are night noises. This book reminds me of when I hear scary things at night, like a storm when the lights go out. My favorite character is Lily Laceby because she keeps on going back into the past. Grownups and kids would like to read this book because it is very funny.
This review was dictated to an adult.