Two Eyes, A Nose and A Mouth
Written by Roberta Grobel Intrater
Illustrated by Roberta Grobel Intrater
Reviewed by Macy A. (age 5)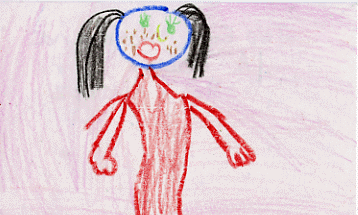 This book is about people. People don't look the same because some noses are bumpy and some people are old.
I learned that people are not the same on the outside because we all look different. My favoirte part of this book is the pictures of the babies because babies are small and cute. I like this book because it has a whole bunch of faces.
My friends would like this book because there are a whole bunch of faces.