Where the Wild Things Are
Written by Maurice Sendak
Illustrated by Maurice Sendak
Reviewed by Trenton B. (age 5)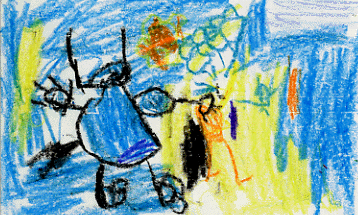 This book is about the wild things and Max. Max wants to be a wild thing, so his mom tells him to go to his room. He makes his room into a jungle and he rides his boat to where the wild things are. It's really just pretend.
I liked when the wild things showed their roars because I like wild things. My favorite character is the monster who has claws and horns because he's scary. He's just a pretend person in a costume. I learned about reading and about being good and not mean or naughty. I always say I'm sorry to my dad.
My friends would like this book because it's about wild things and I think it is really cool.