David Goes to School
Written by David Shannon
Illustrated by David Shannon
Reviewed by Amun T. (age 5)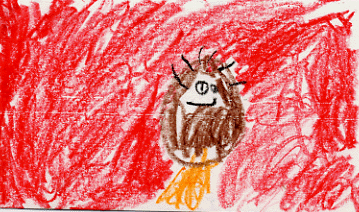 In this book, David is being bad...coloring his desk, getting in fights and looking out the window and not listening.
I liked when he looked out the window at the clouds and was imagining. He wasn't listening to the teacher. I liked when the teacher told the student, David, to stop. It was funny. I learned to not be a bad boy at school because you would get a time out.
People might like to read this book because it is funny.