Scribbler of Dreams
Written by Mary Pearson
Reviewed by Gina R. (age 13)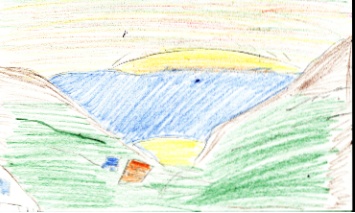 This story consists of two rivaling families, the Malone family and the Crutchfield family. When tragedy strikes the Crutchfield family the Malone family is quickly blamed for the death. The father of the Malone family was sentenced to three years in the local prison. When he gets out he is very surprised to find his older daughter in a relationship with a boy from the Crutchfield family.
There are a couple of morals in this story. The first one is that love can surprise even the most self centered people when they aren't paying attention. The second one is that the word hate is a very powerful word and a very powerful emotion. Before you say it or feel it you need to know what you are truly feeling. A lot of people confuse the words hate and dislike. When you confuse the word hate for dislike you will end up just hurting someone or hurting yourself.
I love love stories and this one was like none other I have ever read before. This book is generally about forbidden love, but it had a story inside a story.
I recommend this book because of its unique story plot. The kind of audience needed for my book is kids about 12 and older. What might interest readers is that this book has so much variety and it keeps you interested throughout the entire book.