The Powerpuff Girls Powerpuff Professor
Written by Jill Romick
Illustrated by Jill R.
Reviewed by Jill R. (age 9)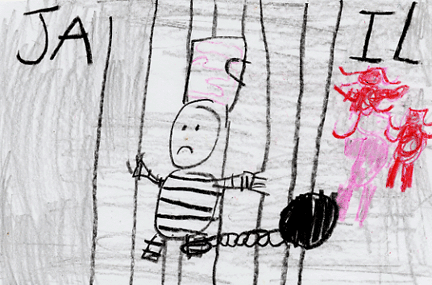 This book is about 3 girls, Blossom, Buttercup, and Bubbles. They have dedicated their lives to fighting crime. In the book Professor Utonium, their father, made a special day with them. Blossom lost some of her powers. Her sisters, Buttercup and Bubbles, helped her with trying to defeat the mean Mojo Jojo to save her Dad from being killed by lava.
This story teaches a lesson. Don't take the lead if you can't do it by yourself. Don't be afraid to ask for help. It's better to work as a team.
If you watch the Powerpuff Girls movies then you will like this book. The best part was when Mojo Jojo was put in jail. The best character was Bubbles because she made me laugh. She was always doing funny things. This is the first book that I have read by Amy Rogers but I would like to read more. There was an illustration at the beginning of each chapter but they were pretty small. I like the way the girls faces looked. This book was special because the way they saved their Dad. I wondered who they would have to defeat next. This story doesn't make me think of my life because it is fictional.
This is a really good book with lessons in it. I will try to do those lessons. I would recommend this book for girls the ages of 6 to 10 because they could pretend to be one of the Powerpuff Girls.