Holes
Written by Louis Sachar
Reviewed by Cody F. (age 12)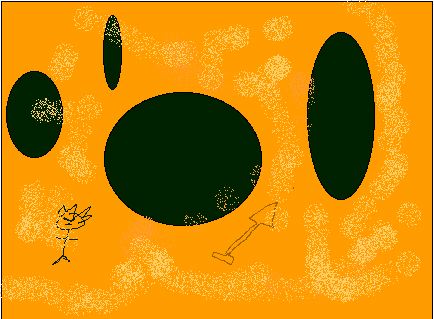 This book is about a boy named Stanley Yelnats. A boy named Hector stole baseball shoes. He threw the shoes over the bridge and the police caught him. He went to trial and was accused of taking the shoes.When he lost the trial he had a choice to go to Jail or Camp Green Lake.He went to Camp.He makes some friends there. Their names are, Zig Zag, Armpit, Zero,. They told him to look out for the lizzards because they could kill him.
The reason why people should read it is because it teaches how friends help each other and not don't give up on eachother. I would recommend this book to people that like adventure and mysteries.This book is published by the good people of Mac Grawhill.
My favorite part was when Stanley crashed the truck in the hole. It was funny because he thought he was going to get away but he didn't.
Stanley helped Zero read and Zero helped Stanley dig.They both changed by helping each other.
Yes I recommend this book to people that like mysteries and adventure.