Bridge to Terabithia
Written by Katherine Paterson
Illustrated by Donna Diamond
Reviewed by Alissa D. (age 11)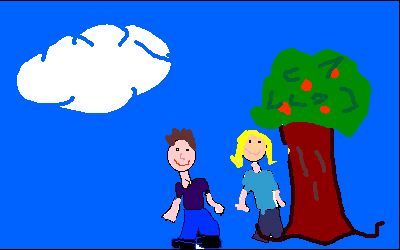 This book is about a boy named Jesse and a girl named Leslie. Who have a rough start but become great friends. Jesse wants to be the fastest kid in 5th grade but Leslie is faster,faster than everyone. But they become great friends.Eventually something bad happens.READ THE BOOK TO FIND OUT. I like this book because it teaches me to appericiate everyone that I love and don't take anyone for granted .
My favorite part of this book is when Jesse gave Leslie a Christmas present which was a puppy because I love puppies and I thought that was nice of him. I like this book because it was a good story and it was sad, but funny. This book was very sad because it was just one big tragedy.
I think you should read this book if you like death or if you just want to read a good story. I would recommed this to someone who like drama.