Star Wars - Episode II - Attack of the Clones
Written by R.A. Salvatore
Reviewed by Jonathan G. (age 11)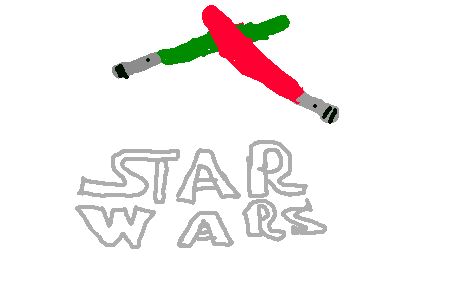 This book is about 2 Jedis who have an important mission. They have to find a villian named Count Dooku. They have to find Count Dooku because he is planing to destroy the world. The 2 Jedis get help from Yoda and his team and Senator Padme. If people like action or science fiction, they will like this book. My favorite part was when Yoda and Count Dooku were fighting because it had lots of action and lots of thrills. I think the author's writing stlye is excitng and suspenceful.
The character I like best is Anakin because I like the way he uses his powers. The person who changed in some way was Anakin because he grows up more and learns how to better use his powers.
I would recommend this book becuase it has a lot of action. If someone likes Star Wars books or movies they will like this book. It is exciting and suspensful just like the other stories. Anyone who likes make-beleive characters, or characters from other planets will think this book is good.