Star Wars - Episode II - Attack of the Clones
Written by R.A. Salvatore
Reviewed by Vidal F. (age 12)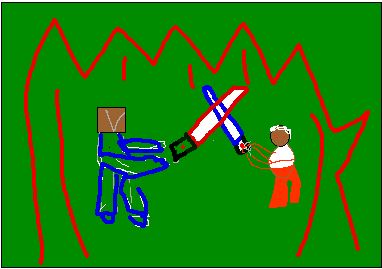 This story is about 2 Jedis. One of the Jedis names is Anakin and the other Jedi is named is Obi-Won. They are on a mission to find a villian named Count Dooku. They have to stop him from destroying innocent people. Let's just say that he is planing to destroy the whole world. The two Jedis get help from Yoda and his team and Senator Padme. If people really like action or science fiction they will like this book a lot.
My favorite part is when Mace Windu and Jango Fett fight. I like that part because of the way they fight. It is a lot like martial arts and I like the light sabers. I think the authors writing stlye is excitng and suspenseful.
The character I like is Obi-Won because I like the way he uses his power. I Iike this book becuse it has a lot of action and it shows how they fight.
I recommend this book a lot because it is fun to read. This book is recommend for people that like science fiction books.People that like action characters and characters from other planets will like the characters in this book.