The Ant Bully
Written by John Nickles
Illustrated by John Nickles
Reviewed by Tristan (age 7)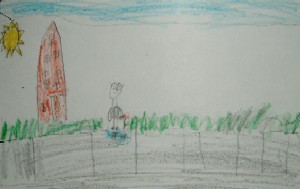 This book is about a boy who is a bully to ants. He does a lot of mean things to them. The end of the book is really funny because the bully gets shrunk to the size of an ant. You need to read the book to find out how this happens.
I think this book is really funny. The end is my favorite part because the bully gets shrunk. The pictures are really good and colorful. I didn't like the bully because he is mean to the ants.
If you like funny books, you will really like this book. It is very funny!