Hungry, Hungry Sharks
Written by Joanna Cole
Reviewed by Tristan (age 7)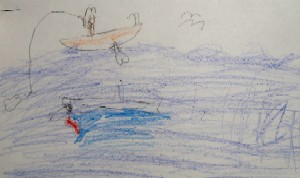 This book is really cool. If you like sharks, you are really going to like this book. Did you know that a shark will die if it eats a puffer fish? I didn't until I read this book.
I liked the part where it showed the different things sharks have eaten. They have even eaten a suit of armor. I really liked the facts I learned and the pictures that went with it. The hammerhead shark was my favorite because I like the shape of his head.
I recommend this book to anyone who likes sharks or wants to learn more about them. I sure learned a lot!