Good Night, Good Knight
Written by Shelley Moore Thomas
Illustrated by Jennifer Plecas
Reviewed by Ian H. (age 7)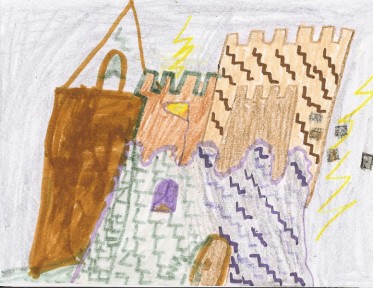 Once upon a time there were 3 dragons and one good knight. Every time, the dragons woke the knight up to get them what they wanted. So three times they woke him up. They asked for some water, a book and a song. He went back to the castle and cave. He's feeling bad. Will the knight get some sleep or not?
If you want to find out what will happen next you should look for Good Night, Good Knight.
My favorite part is when the knight has to get up and up. It was because I like staying up! I like the dragons because they didn't fight with the knight. It's like The Three Giants. There's a boy in both of the stories and three of something, too.
If you like dragon and knight stories you will like this book.