No, David!
Written by David Shannon
Illustrated by David Shannon
Reviewed by Stephanie N. (age 6)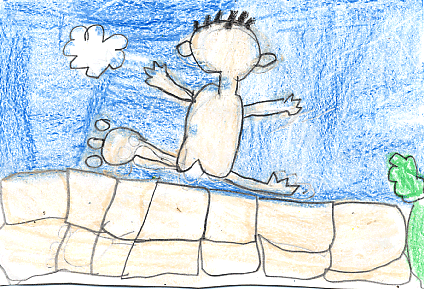 In this book, David doesn't follow the rules. He plays baseball in the house, he plays with his food, he shows his food when he's eating, and he runs naked in the street! His mom keeps saying, "No, David! No!" But in the end, she hugs him.
I like this book because it is funny! I liked when he runs in the street and forgets his underwear! I sometimes feel like David does, because grownups in my house have to say "NO" to me when I do things that are wrong.
I would recommend this book because it is funny! If you see the pictures, you are going to like all of it! It is easy to read, because there aren't a lot of words in it.