Arthur's Teacher Trouble
Written by Marc Brown
Illustrated by Marc Brown
Reviewed by Allison H. (age 6)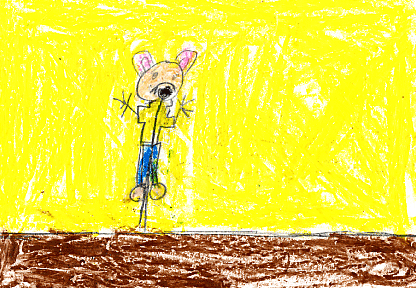 In this book, Arthur thought he didn't know how to spell. Mr. Ratburn wanted him to try to spell in the spellathon. Arthur felt kind of nervous about it. Arthur's family helped him study. At the end, he won the contest! But what grade do you think Mr. Ratburn will teach next year?
I liked this book because I like the part where Arthur wins the trophy. The pictures in the story are really good. You can hunt for "Tucker," "Tolon," and "Eliza" in the Arthur books! These are the names of Marc Brown's children. This story reminds me about kindertarten, when I didn't know how to spell.
I would recommend this book to my whole class because the pictures are really good. It would remind them of when they were worried about trying something new. They will like D.W., too, because she will make you laugh because she always bugs her brother Arthur!