Godzilla
Written by Kimberly Weinberger
Reviewed by Victor H. (age 7)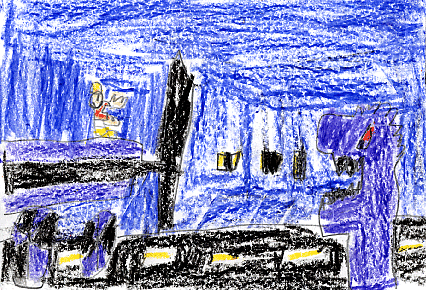 In the book Godzilla, he is a lizard. He was the only lizard left in an egg, and when he hatched he transformed into a giant lizard! He came to New York City and began destroying it. At the end, they killed Godzilla, but there was something hiding at the end of the story. Do you know what it was?
I liked this book because I like Godzilla. I liked it because it had real pictures, not drawings. My favorite part was when they killed Godzilla.
I would recommend this book to who ever likes scary books because the lizard is giant! You will be scared when you see the giant footprint at the middle of the book!