The Bell Maker
Written by Brian Jaques
Illustrated by none
Reviewed by Rob M. (age 9)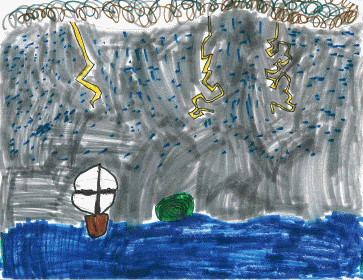 In The Bell Maker, the main characters are Dandin, Mariel, and Joseph. This story is about talking animals. Joseph is a mouse who lives at a legendary place called Red Wall Abbey. He has a dream that he must help his daughter, Mariel. She is with her friend Dandin in the South Lands, but Joseph does not know that. The bad guy is the Urgan Nagru or Foxwolf who took over South Ward, the South Lands. He has made everyone work as slaves.
I like this book because it has comedy and action. It is also about friendship.
This book is similar to most of Brian Jacques' books like Redwall and Mossflower. They all have good details. They each have different characters.
I think Dandin is like me. He is comical and serious at the same time. My big brother is like Mariel. He is too serious about everything.
I recommend this book to people who are ten or older because it is a thick book. It is good for people who like adventure.