A Wrinkle in Time
Written by Madeline L'Engle
Illustrated by Cliff Nielson
Reviewed by Sam L. (age 9) & Andy J. (age 2000)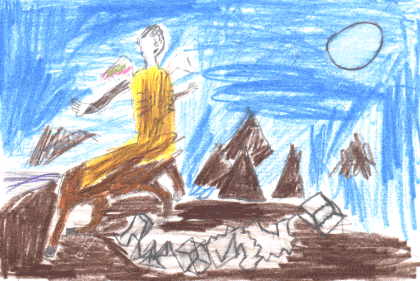 "We?re going! We?re going! said five year old Charles Wallace." "Where?? demanded Meg Murry." "On an adventure."
Can you imagine being transported into another dimension by three mysterious people? Well, now you can find out when you read about Charles Wallace, Meg Murry, and Calvin O?Keefe?s adventures into a parallel dimension to save the Murrys? father.
We recommend this book to people who like mysterious characters and people who like books about time travel. This book is action-packed. Every chapter was a cliff-hanger and we couldn?t put it down.