Marvin Redpost: Is He A Girl?
Written by Louis Sachar
Illustrated by Barbara Sullivan
Reviewed by Arbra K. (age 8) & Amelia H. (age 8)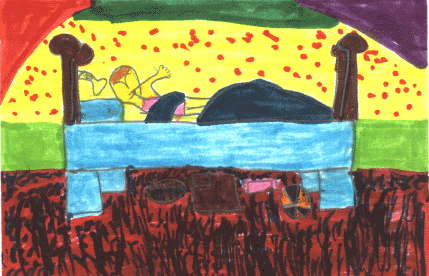 Casey Happleton said to Marvin Redpost, "If you kiss your elbow you?ll turn into a girl." We think this book is funny because Marvin has a gullible imagination. What we mean is when somebody tells Marvin something he believes it and he also tries doing it. Read this book to find out what happens when Marvin gets wrapped up in his bed sheets and does kiss his elbow. Will he turn into a girl? Find out when you read the book.
We recommend this book to people who like funny books and to people who like Louis Sachar?s books, such as the series, Sideways Stories From Wayside School.