Witches
Written by Roald Dahl
Reviewed by Kendra S. (age 10)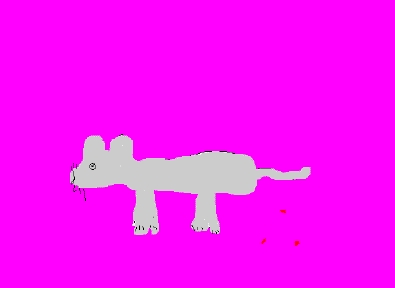 A boy and his grandma have to move to England and they move into a hotel where the witches of the world are hosting a meeting! The boy is a mouse trainer and he goes into the Ballroom to train them. All of a sudden all the witches of the world come storming into the Ballroom and start to have a meeting. The boy is stuck in the Ballroom with the Grand High Witch and the witches of the world! When the meeting is about to end, one of the witches says "I SMELL DOG DROPPINGS!" (children smell like dog droppings to the witches). All the witches use their very big noses to sniff the boy out. Then they turn him into a brown, fluffy mouse! Will the little boy get back to his grandma safely? Will he get back at the witches? If you read this book you shall find out.
I like this book because you never know what happens next. It is also a little scary. I also like this book because it is about mice and has real facts about them in this book.
I recommend this book to people that like exciting things. Also I think that people who like mice should read this book.