Holes
Written by Louis Sachar
Reviewed by Andrew P. (age 10)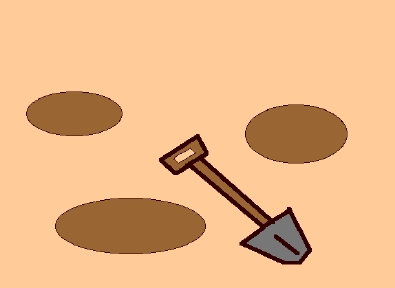 Stanley Yelnats is in a cursed family. He blames his no-good-dirty-rotten-pig-stealing-great-great grandfather for this. One day Stanley is walking and a famous athlete's shoes fall from the sky. Stanley is accused of stealing them and is sent to Camp Green Lake. There is no lake at Camp Green Lake. It is all dried up. There, Stanley must dig holes 5 feet deep and 5 feet wide. He is digging holes to build character but then he finds out otherwise. Can Stanley dig up the truth?
I like this book because it is a little mysterious. Secondly, I like this book because it is funny; and thirdly, because the book has a great ending. It seems in the beginning it can't possibly make sense but it all comes together in the end.
I think everyone would like this book. It is a great book I would recommend to everyone.