Bigger
Written by Patricia Calvert
Reviewed by Kristen O. (age 9)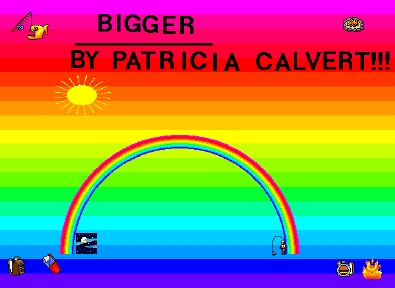 Tyler has not seen his dad for four years. His dad is at war. A stranger coming home from the war stays at Tyler's house. The stranger tells them that the war is over and a commander, Jo Shelby, did not give up to the Union. That's the brigade that Tyler's dad is with! Tyler goes to find his dad. Will he make it back with his dad? Read the book and you'll find out!
I like this book because it is very adventurous. I also like it because it is very real and I could picture it happening. The last thing I like about it is that it is long. My favorite part of the story is when Tyler met Isaac, a boy that accidentally shot Tyler with his slingshot.
I recommend BIGGER to people who like adventure books. People who like books that take place in the past would like this book, too.