Super Diaper Baby
Written by Dav Pilkey
Reviewed by Joe O. (age 10)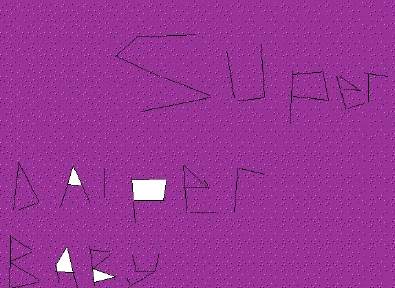 At the hospital there was a baby named Billy Hoshkins, also known as Super Diaper Baby. In the same town there's Deputy Dangerous and Danger Dog. They wanted to capture Super Diaper Baby. Will they capture him or will they fail trying? Read the Adventures of Super Diaper Baby and find out!
I like this book because it's exciting. I also like this book because it's funny. But I mostly like this book because it has a lot of action. My favorite part of the story is when Super Diaper Baby throws Deputy Dangerous to Uranus.
I recommend this book to anyone who likes all of the Captain Underpants books. I also recommend this book to my brother.