The Amazing Days of Abby Hayes
Written by Anne Mazer
Reviewed by Claudia S. (age 9)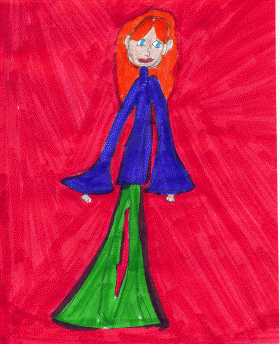 This book is about a girl named about Abby Hayes and how she is trying to become a soccer star and trying to figure out if she was adopted or not at the very same time. Will she do it? Become a star? Read this book and find out!
My favorite part was when Abby thought that her new writing teacher would be old and boring. But she was actually young and cool! She even wore bell bottoms and platform shoes! She became Abby's favorite teacher.
Abby reminds me of well, me! I would like to become a soccer star too. I like to write in my journal, just like Abby writes in her journal.
The thing that is special about this book is that Abby has journal entries throughout the book. They are handwritten in Abby's favorite color, purple pen!
I recommend this book to people in grades two and up. I bet you will like this book if you like soccer or writing in a journal.