The Last of the Mohicans
Written by James Fenimore Cooper
Illustrated by Pablo Marcos Studio
Reviewed by Bee K. (age 9)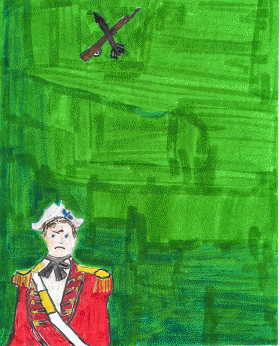 This is a story about the French and Indian War. It is about how Hawkeye the colonial scout and Chingachkook, the Mohican warrior are brought together to stop the evil Le Renard Subtil and how they make peace.
My favorite part was Chapters 4 and 5. This was when the Iroquois attacked the two colonial soldiers and two English sisters, but the Mohicans saved them!
Hawkeye reminds me of my best friend, Cole, because he is daring like Hawkeye. Chingachkook reminds me of my friend, Trevor, because Trevor is smart like Chingachkook.
I like Chingachkook the best because he's very smart, careful and brave. He was smart when the enemy was coming so he hid in a cave. He was careful when arrows were in the air. He was brave when he sacrificed himself for Alice.
I recommend this book for kids 8-17 years old. They will like it because of all the excitement and adventure.