Big Sister, Lttle Sister
Written by Marci Curtis
Reviewed by KP (age 5)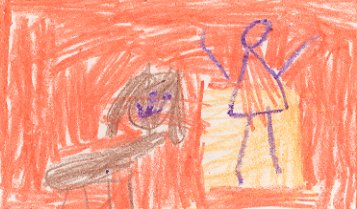 The two sisters in this story like each other. They are best friends. They help each other. The big sister helps the little sister a lot. There are lots of big sisters with their little sisters in this story. They stay friends all year long. The big sisters help the little sisters learn to read and do homework.
This book has some funny looking words for you to read. I like the pictures of each big sister with her little sister because they look real. I would like for my big sister to do all the things the sisters do in this story. But I do not like when sisters pull hair or have a tantrun.
I chose this book because it is about sisters and I have a big sister. Boys who do not have a sister might not like this story, but I do. You can learn how to help your little sister if you are a big sister who reads this book. Parents would like to read this book and see how sisters help each other.